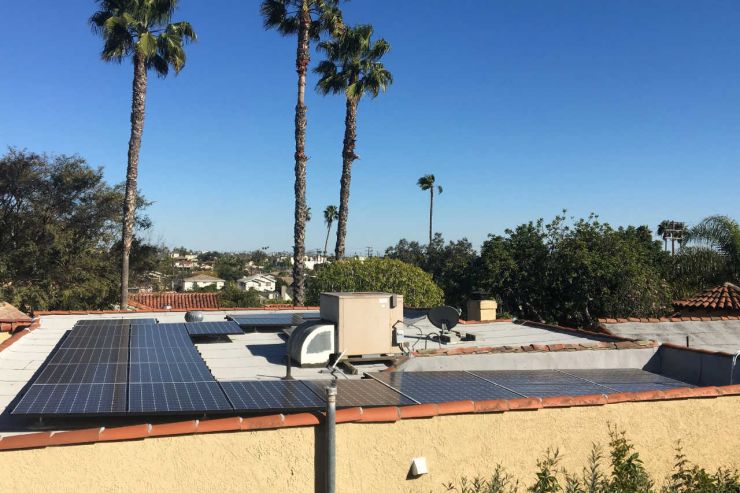 We just put twenty-three solar panels on top of our house. Maxed it out, severely inconveniencing the squirrels who love to scurry over the composition roof. Right now we're powered-down, waiting for DWP to grant our permit-to-operate. But while they were testing the system we witnessed the electrical meter run backwards. Modern alchemy, milking sunbeams for electron flow. If only you could turn the clock back on your age and add years to your life's account the same way.
I've always been fascinated by the potential of living off the land. In most respects, I'd have made a poor pioneer, what with the lack of bathroom facilities and a constipating diet. Would've whined about insect bites, let alone poisonous serpents. Grumbled about severe weather, too. Still, I doubt a hungry bear would've dined more greedily on wild berries. Even now, when visiting friends in Oregon or Washington, you can usually find me at the side of the road, picking through scratchy brambles for something ripe, plump, and juicy.
Does eating every last free sample at Costco's count as foraging? I say it does.
Does eating every last free sample at Costco's count as foraging? I say it does. Also stealing the neighbor's citrus fruit—and his paper, too, if it's out there more than a few hours. Breaking into his car or his house is crossing the line, however.
If I were to genuinely try roughing it, I expect I'd lose weight—but that's not gonna happen. We're running low on chocolate, so it's time to hike over to Trader Joe's for ice cream, cookies, bars, and brownies. With Easter coming, the granddaughters will soon be clamoring for chocolate bunnies, too. Afraid that variety doesn't reside in a warren. If I get them at See's Candies, they'll give me a tasty truffle as a free sample.
When you think about it, writers are actually a pretty green crowd. Sure, we do our share of tree-killing—but we occasionally create something from scratch. Above all, we do a great deal of recycling: A Star is Born…and Reborn…Yet Another Incarnation of that Star Thing…A Star Pees His Pants… Again, outright plagiarisms are generally frowned upon. I guess. Morals seem to be particularly shifty these days.
The Beverly Hillbillies probably would have stewed-up some of those aforementioned squirrels. They were always jawing about "possum pie," too, and we have plenty of those varmints on the premises.
But I'm pretty sure Jed and Granny would've preferred Ben and Jerry's if they had ever tried a pint or two.
Top